Phil and his wife Dr. Louise Royer settled in the Lorne Park area of Mississauga, Ontario, Canada where they raised their three children. Phil and Louise are now proud grand parents.
Phil has been president of Greenbridge Management Inc. since 1989. Under his leadership, Greenbridge Management Inc. consultants have helped a  wide range of industries in many sectors, across Canada, the US, Asia, Europe and South America to apply modern methods for continuous improvement of productivity quality, environmental performance, and health and safety performance. In 2009 he cofounded First Resource Management Group Inc. and is its CEO. He is also President of Forest Carbon Alliance Inc.
Phil is co-author of the book misLeadingIndicators: How to Reliably Measure your Business. He is editor of Enterprise Risk Management: A Common Framework for the Entire Organization.
Phil received his Master of Science degree in statistics from McMaster University and his Bachelor of Science (Hons) from the University of British Columbia. He gained acceptance to the prestigious United World College of the Atlantic in Wales, UK. where he completed the International Baccalaureate. he also lived in Paris, France; Rome, Italy and across Canada.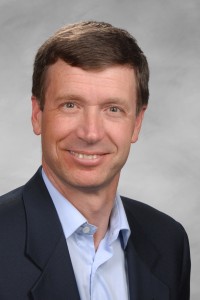 The City of Mississauga created the Phil Green Recognition Award in "in recognition of the outstanding work done by Mr Phil Green in promoting safe cycling and sustainable transportation in Mississauga". Mississauga Council present the award to deserving Mississauga volunteers.
He has received the Civic Award of recognition from Mississauga three times and the Ontario Volunteer Services Award for his efforts to bring cycling paths to our city, of which there are now hundreds of kilometres. He was also successful in working with the City of Mississauga to have the beaches reopened and water quality testing reinstated. He is regularly involved in many different community initiatives.
Currently he is Commodore of the Port Credit Paddling Club.